The insurance available through Tom Katsis Insurance are: disability income, long-term care, individual and group health, life insurance and annuities.
Term life insurance quote? Whole life insurance quote? You'll find the information here. Tom's brokerage is commission-only. You pay nothing to get bona fide proposals.
Our agency is not an immediate quoting service, therefore we ask that you invest your time so we can do a proper fact finder prior to providing you with an accurate and timely term life insurance quote or whole life insurance quote. With our agency you'll get a lot of personal attention.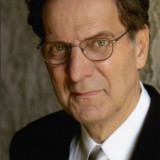 Tom Katsis
Tom's Mission
Tom Katsis, an insurance services professional began his career in 1982. He assists individuals, families and business owners in securing health, life, disability, long-term-care and Medicare coverages. His goal is to safeguard his clients from financial devastation caused by illness, injury and death.